Description
Youth goal in bolted version 5 x 2 m
The youth goal in bolted version is 5 x 2 m and is made of aluminum. The goal frame and the ground frame are each welded in one piece and are screwed together. The goal frame consists of an oval aluminum profile with the dimensions 100 x 120 x 2.5 mm, while the ground frame is made of a rectangular profile (80 x 60 mm) with a wall thickness of 3 mm. Furthermore, the bolted youth goal comes with net hoops made of round tubing, resulting in an upper projection of 0.80 m and a lower projection of 2.00 m.
The bolted youth goal is very stable and robust due to strong welding seams as well as additionally welded corner connectors. Since it is a free-standing goal, it must be secured against tipping over. For this purpose, the youth goal is equipped with a device for ground anchoring.
Note: Goal net not included.
High quality net fastening
The soccer goal net is fixed in the goal frame of the youth goal via the milled net suspension. The net is mounted directly in the goal frame profile so that there are no protruding corners and edges. The double deburring ensures a particularly firm hold of the net in the goal. At the same time, the suspension is extremely gentle on the net. In addition, the net is attached to the ground frame by means of eyelets already welded on and a rod system (not included).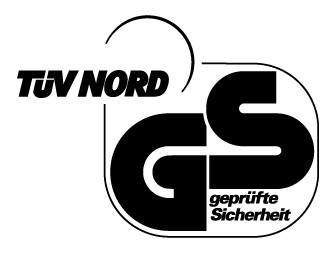 The bolted youth goal is TÜV-tested (TÜV – German Association for Technical Inspection). In addition, it is manufactured according to DIN 748 and thus complies with the rules of FIFA and DFB (German Football Association). It can thus be ensured that our customers put a safe youth goal on the sports field.
Note: Goal net not included.
Bolted youth goal from the manufacturer
Buy bolted youth goals directly from the manufacturer! At artec® you are guaranteed to find the right soccer goal: Whether youth goals in bolted design or fully welded, soccer goals, training goals, recreational goals or even mini goals – there is something for everyone! With our goals and sports equipment, we as a manufacturer place the greatest value on quality and durability of the products. Just choose the suitable soccer goal in our webshop and let us convince you! You are also welcome to find out more about the technical details of our goals for youth soccer.