Showing 1–9 of 39 results
Showing 1–9 of 39 results
Buy mini goals – directly from the manufacturer!
The mini goals from artec® are characterized by an extraordinary quality. They are fully welded and are processed to a high standard, so that our customers are guaranteed to enjoy them for a long time!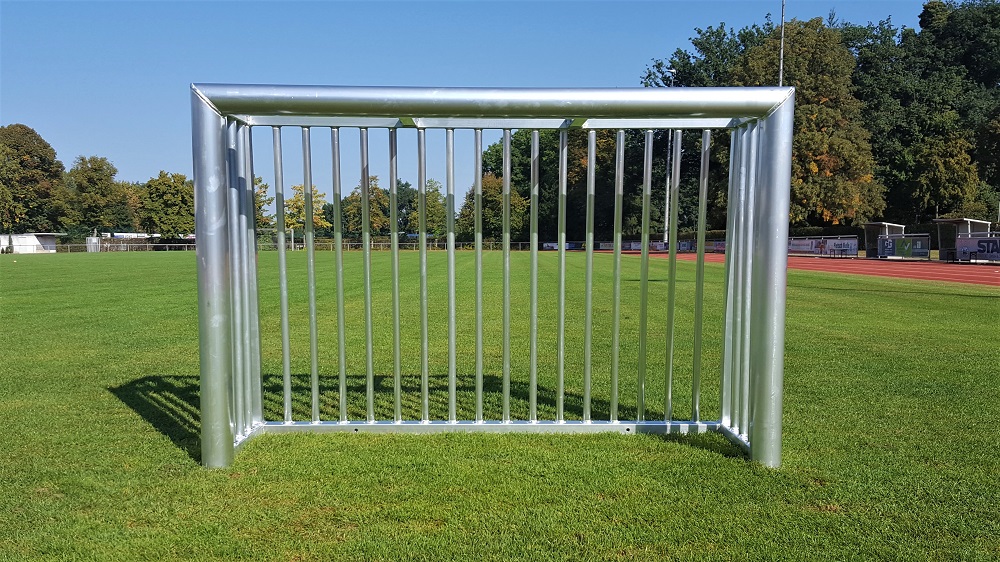 The mini soccer goal is available in various designs. The following technical details are almost all combinable with each other:
Size
The mini goal from artec® is available in the following standard sizes:
1.20 x 0.80 m
1.80 x 1.20 m
2.40 x 1.60 m
3.00 x 1.00 m
Open or closed rear frame
The goals are manufactured with open or closed back frame. The mini soccer goals with closed back frame are highly stable and vandal-proof. Therefore, they are ideal for use in public places. If you select a mini goal with open back, a goal net is also required.
Oval profile or square profile.
For the production of the mini goals we use high-quality aluminum profiles with a high material thickness. The gate frame profile can be either an oval profile (100 x 120 mm) or a square profile (80 x 80 mm). The bottom frame of all mini goals consists of a square profile with a dimension of 50 x 50 mm.
Tilt protection
Our mini goals can of course be combined with the artec® anti-tilt system. The gates of the PROTECTOR type are already equipped ex works with the suitable counterweight. However, this can also be retrofitted at any time!