Description
Aluminum beach volleyball equipment for competitions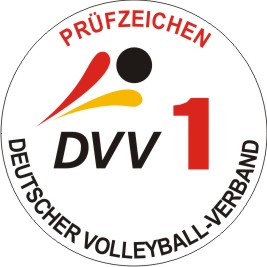 The beach volleyball equipment made of aluminum is suitable for competition, is TÜV-tested and has a DVV 1 test mark. The facility is manufactured as a combination construction and can therefore be used not only for beach volleyball but also for badminton and tennis. The posts are available both in natural aluminum and in yellow ( powder-coated).
High quality beach volleyball equipment from the manufacturer
The beach volleyball competition facility is made of high quality aluminum profiles (100 x 120 mm), which have a wall thickness increasing from 4 to 6 mm. The tensioning and adjusting mechanism is located inside the posts. The net can be adjusted steplessly via a crank.
Of course, we also have the matching beach volleyball nets in our assortment! Also, please feel free to inform yourself about our outdoor volleyball posts.