Description
Stable anti-tilt youth goal
Buy anti-tilt youth goal made of aluminum directly from the manufacturer! This goal has a size of 5 x 2 m and is of the highest quality. The goal is made of thick-walled profiles of aluminum, is fully welded and also has welded corner connectors. In combination with the strong welds, you get a highly stable youth goal. The anti-tilt goal also has net hoops, resulting in the following projections: 0.80 m at the top and 1.50 m at the bottom.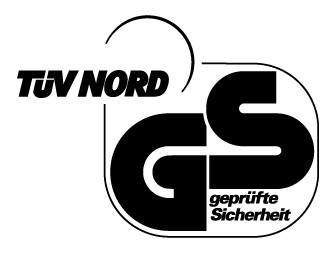 The youth goal also meets the requirements of FIFA as well as DFB (German Football Association). It is manufactured according to the valid DIN 748 and is TÜV certified (TÜV – German Association for Technical Inspection).
Anti-tilt youth goal of the highest quality
The quality requirements for our youth goals are very high: Since the goals are often moved on the field due to their use on small playing fields, a very high stability and at the same time optimal handling is required!
These requirements are excellently met by our youth goals, as we only use thick-walled and high-quality aluminum profiles as well as tested work processes in our production, so that we can ensure a consistently high quality of the goals at all times.Our gates are reinforced in several places, especially in the area of the fully welded corners, by so-called corner connectors. This gives the goals even greater stability, which benefits our customers.
Net suspension – precise and safe
Anti-tilt youth goal with highest safety! The milled net suspension integrated in this goal offers an extremely safe net suspension. The goal net is fixed directly in the goal frame profile of the youth goal, so that no corners and edges protrude from the profile. The net suspension is deburred twice. This ensures a net-friendly and precise attachment. The net is mounted on the ground frame using a tension cable or alternatively using a rod system. For this purpose, the anti-tilt youth goal is already equipped with welded eyelets.
Anti-tilt youth goal made of aluminum
The anti-tipper is screwed to the ground frame of the youth goal. It consists of an aluminum profile and has a filling made of robust steel. In order for the goal to be movable on the field despite the additional weight, it is additionally equipped with foamed-in air wheels (diameter 250 mm). These have optimal running properties, so that the youth goal can also be pushed over uneven surfaces. The goal is movable according to its width.
Youth goals in top quality from the manufacturer
With us, you are guaranteed to find the optimal goal for your purpose: Whether anti-tilt youth goal, soccer goals, training goals, recreational goals or even mini goals in different sizes – there is something for everyone! As a manufacturer of sports equipment, we attach great importance to quality and durability of our products. Just choose the suitable soccer goal in our webshop and let us convince you! We would also like to inform you about the technical details of our goals for youth soccer.
The goals are developed at artec® Sportgeräte on the highest technical level and produced at the company site in Melle. Thus, in addition to the continuous further development of the products, we ensure at all times that our precise quality control guarantees a very high product quality for our customers.
But not only that! Our customers are also always happy to take advantage of our service and consulting services in order to benefit from our know-how as well as our flexibility.
From training to game operation, no wishes remain unfulfilled
With the artec® product range, we provide our customers with the right youth goals for their respective needs at any time. Be it for match operations or for training / school sports.
At artec®, customers always get the right youth goal. And if our customers have any special requests, we will of course be happy to advise and assist them in realizing special designs or new technical developments. That is simply. unique. artec.
Goals and more from artec®
If you want to buy high-quality youth goals directly from the manufacturer, artec® Sportgeräte is the right place for you. If you are interested in our sports equipment, we recommend you to have a look at our startblog and our news, which will give you more background information about our products.
Of course, our competent team of employees is also at your disposal at 05422 / 9470-0 or info@artec-sportgeraete.de . We look forward to hearing from you.