Description
Competition goal with tension rods – made of aluminum
The competition goal with tension rods in the dimension 7.32 x 2.44 m is firmly anchored in ground sockets. It also has a free net suspension via two tension rods. Like the soccer goal, the tension rods are anchored in ground sockets (not included) to guarantee a firm stand. Both the lower and upper depth of the goal (projection) is 2.00 m. The competition goal has exceptional stability and durability, which is achieved by a robust construction. The miters are firmly welded and welded corner connectors serve as adapters for the goal post.
The material and also the color of the soccer goal with tension rods is aluminum. The goal is made of strong oval profiles (100 x 120 mm) with a wall thickness of 2.5 mm.
Required accessories: ground frame, ground sockets, goal net (not included).
With double deburred net suspension

The so-called premium net suspension refers to a high-quality double deburred milling in the aluminum profile. The net suspension is thus located inside the post and batten profiles, which minimizes the risk of injury. The net also holds firmly and securely in the goal while being protected by the smooth surface of the milling.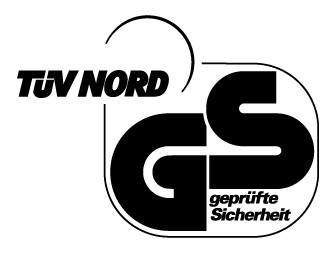 The competition goal with tension rods complies with the FIFA and DFB (German Football Association) regulations. Furthermore, we manufacture the soccer goal according to the valid DIN 748. The goal is also TÜV certified (TÜV – German Association for Technical Inspection), so the goal also complies with the applicable safety regulations.
Required accessories: ground frame, ground sockets, goal net (not included).
Top quality soccer goals and sports equipment
Buy competition goals with tension rods directly from the manufacturer! At artec® Sportgeräte you get everything your soccer heart desires. We set a high value on product quality as well as a long durability of our sports equipment and soccer goals. artec® offers you a variety of different goals: Whether competition goals, mobile training goals, youth goals or even recreational goals and mini goals. Our assortment leaves nothing to be desired! Just choose the suitable soccer goal in our store and let us convince you of the quality! Please also inform yourself about the technical details of our goals.