Description
Stationary youth soccer goal
Stationary youth soccer goal directly from the manufacturer! The TÜV-tested (TÜV – German Association for Technical Inspection) goal with net hoops -easytec- has a dimension of 5 x 2 m and is firmly anchored in the ground with the help of ground sockets (not included). Thereby the posts of the goal are extended so that they can be embedded in the sleeves. The youth soccer goal is equipped with net hoops. This results in an upper projection of 0.80 m. The lower projection varies between 1.00 m and 2.00 m depending on the selected ground frame (not included).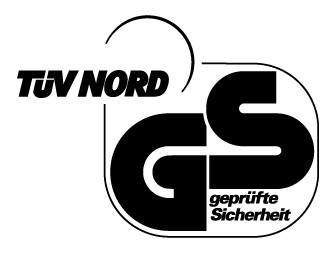 The goalposts as well as the goal crossbar of the stationary youth soccer goal are made of oval aluminum profiles (100 x 120 mm). The net hoops are also made of round tube profiles (30 x 3 mm). The overall construction of the youth soccer goal is extremely stable. This is achieved in particular by the use of high-quality materials as well as by the use of strong welding seams.
Note: Goal net not included.
Easy net assembly
The easytec version of the stationary youth soccer goal has a net attachment with the help of plastic safety net hooks. These are designed to be very flat so that they only protrude slightly from the goal frame profile. The safety of the athletes can therefore be guaranteed. The hooks can also be quickly and easily fixed in the goal frame profile and ensure a firm hold of the goal net.
Youth goals and more directly from the manufacturer
Buy stationary youth soccer goals directly from the manufacturer! With us, you are guaranteed to find the right soccer goal for your purpose: Whether stationary or mobile youth soccer goals, soccer goals in 7.32 x 2.44 m size, training goals, recreational goals or even mini goals in various dimensions – there is something for everyone! As a sports equipment manufacturer, we attach great importance to top quality and durability of our products. Just choose the suitable soccer goal in our webshop and let us convince you! We would also be happy to provide you with more information about the technical details of our goals for youth soccer.