Description
Aluminum straight track frame (price per metre)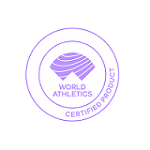 The straight track frame is made of sturdy aluminum, has a single length of 5.0 m and is certified by World Athletics.
Note: For a track with a total length of 400 m, 170m straight frame and 230 m track frame in curved version is required.
As a manufacturer of sports equipment, we will be happy to inform you about other products for edging sports facilities!