Description
Partially welded training goal for ground anchoring
The partially welded training goal comes in the easytec version with net hooks made of plastic. These are very safe for the athletes, because they are constructed flat and therefore protrude only slightly from the aluminum profile of the goal. In addition, they can be quickly and easily attached to the goal frame.
The partially welded large field goal for training has a size of 7.32 x 2.44 m. The goal frame as well as the ground frame are each welded in one piece. Because the goal and ground frame can be bolted together on site, there are transport advantages compared to fully welded goals. The training goal has an upper projection of 0.80 m and a lower projection of 2.00 m. The goal can be transported on site. In order to achieve stability, the training goal must be fixed to the ground. Therefore, the goal comes with a device for ground anchoring (for e.g. earth spirals / nails).
High quality aluminum profiles
The training goal -easytec- is made of high quality aluminum profiles. The goal frame consists of an oval profile 100 x 120 mm. The ground frame, on the other hand, is made of a rectangular profile 80 x 60 mm and has rounded corners for the safety of the athletes. The net hoops are also made of profiles measuring 60 x 3.5 mm.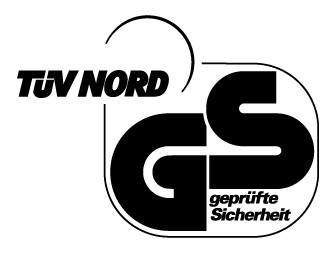 The safety standards of the training goal is ensured as follows: The goal is manufactured according to the valid DIN standard 748 and is also TÜV certified (TÜV – German Association for Technical Inspection).
Important note: It is mandatory to secure the training goal against tipping!
The net is attached to the ground frame via a rod system. This is not included in the scope of delivery. The goal net must also be purchased separately.
Top quality from the manufacturer
Buy partially welded training goals directly from the manufacturer! At artec® Sportgeräte you get everything your soccer heart desires. As a manufacturer, we attach great importance to the quality and durability of our soccer goals and sports equipment. artec® offers you various goals: Whether partially welded training goal, soccer goals 7.32 x 2.44 m, youth goals, recreational goals, or even mini goals. Our extensive assortment leaves nothing to be desired! Just choose the suitable soccer goal for your purposes in our webshop and let us convince you of the excellent quality! You can also find out more about the technical details of the goals for soccer training.