Description
Youth goal with oval profile in the ground frame
The youth goal with counterweight -easytec- is 5 x 2 m in size. The goal is equipped with net hoops, which results in the following projections: 0.80 m at the top and 1.00 m at the bottom. The youth goal is of the highest quality and stability. It is welded in one piece and has welded corner connectors for additional stabilization of the construction.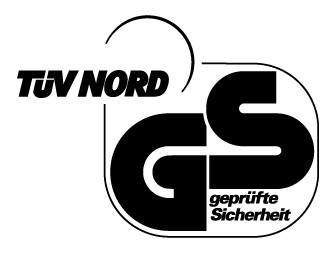 The goal frame as well as the ground frame of the youth goal are made of an oval profile made of aluminum. This has a dimension of 100 x 120 mm. The youth goal with counterweight complies with the FIFA and DFB (German Football Association) rules. It is manufactured according to the valid DIN 748 and is TÜV certified (TÜV – German Association for Technical Inspection).
Youth goal with counterweight in the ground frame
The youth goal is secured against tipping by the counterweight integrated in the ground frame. To ensure that the goal can be used and moved flexibly on the field despite its weight, it also has two special wheels. These are characterized by excellent running properties. The goal is movable according to its width.
The soccer goal net is mounted in the post as well as in the goal bar profile of the youth goal via the easytec net suspension. This includes very flat designed net hooks, which are made of plastic. For the net mounting on the ground frame, a tensioning rope or alternatively a rod system (not included) is still required.
Buy safe goals directly from the manufacturer
With us, you are guaranteed to find the perfect soccer goal for your purpose: whether mobile youth goals (optionally with counterweight), soccer goals, training soccer goals, recreational goals or even mini goals – there is something for everyone! As a manufacturer of sports equipment, we attach great importance to durability and excellent quality in our products. Simply select the suitable goal in the store and let us convince you! We would also be happy to provide you with more information about the technical details of our goals for youth soccer.