Description
Aluminum training goal, longitudinally movable goal with net hooks
The aluminum training goal with attached anti-tilt device on the ground frame comes in the easytec version with safety net hooks. The construction plastic hooks is extremely flat, so there are no safety concerns for the athletes. The net is still attached to the ground frame via a rod system (not included). For this purpose, the goal already has firmly welded eyelets.
The size of the training goal is 7.32 x 2.44 m. The upper projection of the goal is 0.80 m due to the net hoops used, the lower projection is 1.50 m. The overall construction of the soccer training goal is extremely stable and durable. This is achieved by the fact that it is fully welded and also has welded corner connectors. The goal frame is made of an aluminum oval profile (100 x 120 mm). The bottom frame, on the other hand, is made of a rectangular profile (80 x 60 x 3 mm) with rounded edges.
TÜV-tested aluminum training goal
The robust anti-tilt device, which in addition to the counterweight is also equipped with three special wheels (foamed air wheels), is screwed to the ground frame. This allows the soccer training goal to be moved lengthwise on the sports ground. At the same time, the wheels have optimal running properties and could, for example, also be driven through troughs without any problems.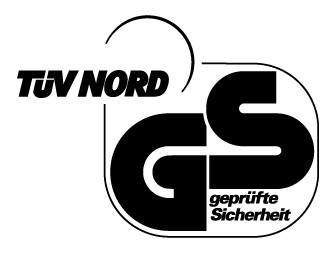 The longitudinally movable aluminum training goal -easytec- is awarded with a TÜV certificate (TÜV – German Association for Technical Inspection). Manufactured according to the specifications of the DIN standard 748, it also complies with the specifications of the DFB (German Football Association) and FIFA.
Note: In addition to the soccer training goal, the rod system for attaching the net to the ground frame and the soccer goal net are required.
Top quality directly from the manufacturer
At the sports equipment manufacturer artec® you get everything the soccer heart desires. We attach great importance to the durability and quality of our soccer goals and sports equipment. artec® offers you a variety of different goals: Whether aluminum training goals, competition goals, extremely robust recreational goals, youth goals or even mini goals. Our extensive assortment leaves nothing to be desired! Just choose the right goal for your purposes in the webshop and let us convince you of the quality! You can also find out more about the technical details of the goals for training.